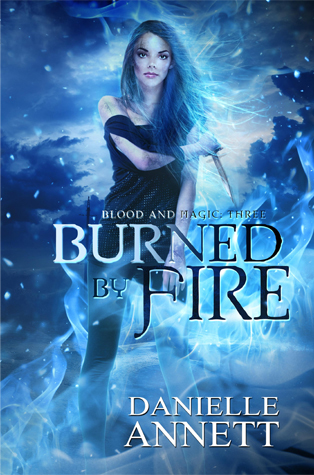 Burned by Fire
Blood and Magic #3
Genres: New Adult, Urban Fantasy, Magic, Vampires
Publication date: September 30th 2016
Aria's pyrokinetic ability has always been hard to control, and being pulled in so many directions, isn't making it any easier.
Now she has to help Inarus, a foe turned friend who is being targeted by the Human Alliance Corporation-the very organization he once worked for.

But the HAC has more than just Inarus in their sights. Aria finds herself going deep into enemy territory to save a witchling child with never before seen powers, that the HAC has kidnapped to further their own ends.

Aria has been hired to save a child once before, and she failed. That failure has haunted her even to this day and she wonnt let herself fail again. With the HAC closing in, and complications between herself and the Pack rising, Aria has no choice but to succeed. A child's life is on the line and Aria will risk everything to save that life.
Buy links:
Amazon
Kobo
Review:
I have to say, Danielle Annett sucked me into a world of magnificent beings and creatures. Even though I haven't read the first two books in the serise, I didn't really need the back story to understand what was going on in Burned By Fire.
We follow Aria as she learns to deal with her mate bond to a Shifter and the threat of her mothers reach into the world of abnormal beings. It seemed like everywhere poor Aria turned, she was being attacked by her mothers hench men. She couldn't get away, and even though she had the protection of the pack (which is awesome) she wanted to be her own person and sometimes got herself into situations that she couldn't handle alone.
I really enjoyed learning about the Psykers and the Shifters. There were also other mythical creatures like vampires, witches and nymphs. All these creatures melded together into a wonderful story with action and romance.
I give this book a solid four. It kept my attention and was left open for a sequel that I can't wait to read.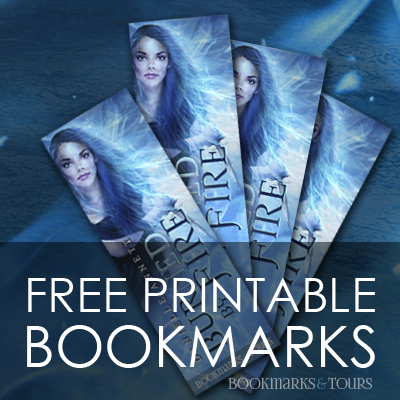 Author Biography
Danielle Annett is a reader, writer, photographer, and blogger. Born in the SF Bay area, she now resides in Spokane, WA, the primary location for her Blood & Magic series.
Addicted to coffee at an early age, she spends her restless nights putting pen to paper as she tries to get all of the stories out of her head before the dogs wake up the rest of the house and vye for her attention
Website
Facebook
Twitter
Goodreads